Are you in over your head with wedding planning? Is all the stress of planning a wedding really getting to you? Would it help to have an experienced pro to talk you down and give you an actual written plan with instructions and a timeline for getting it all done? (Duh. Yes, of course it would!)
Then it's time for an Anti-Panic Chillout Call.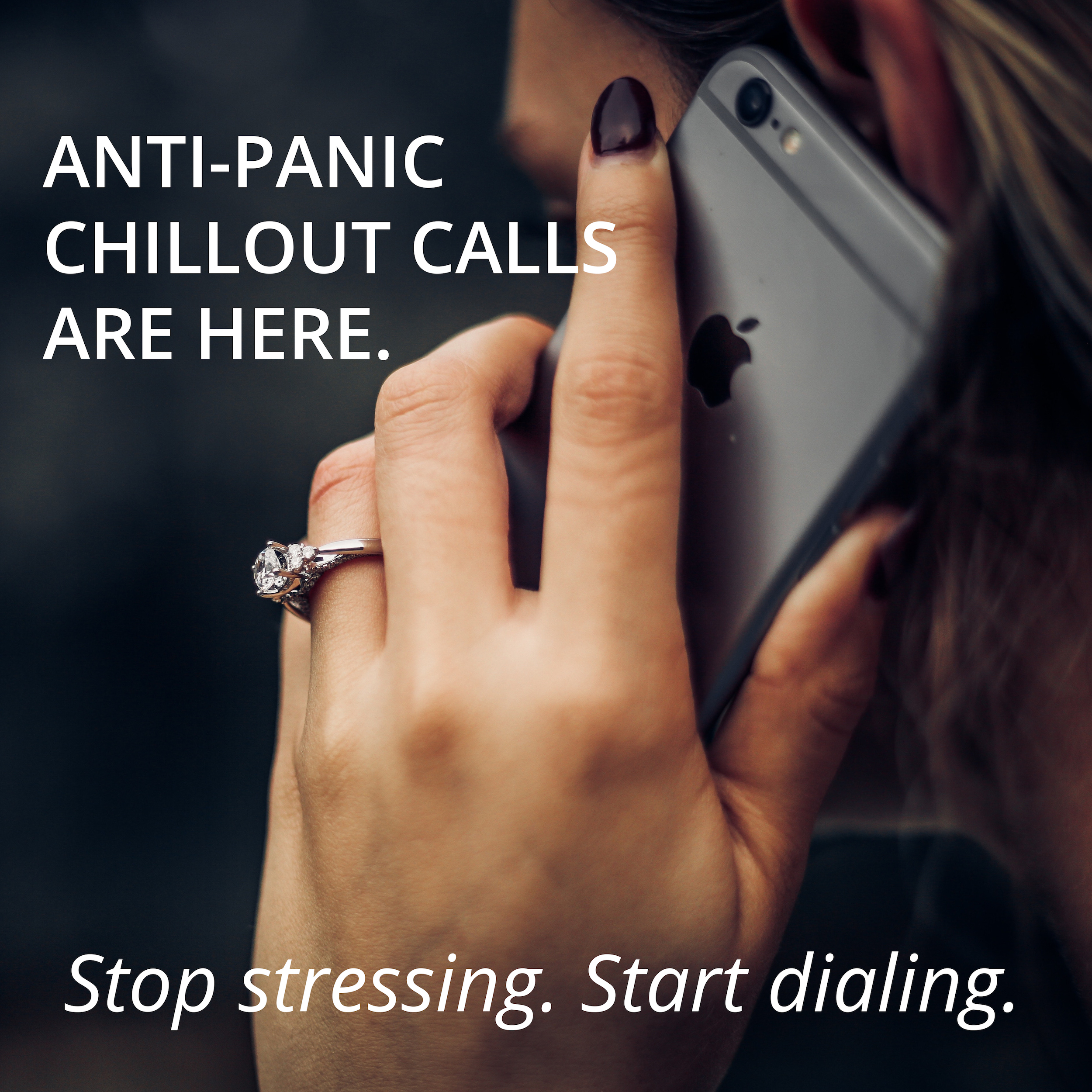 Here's How We Kick Your Wedding Planning Stress to the Curb:
We get on the phone together to talk through what you've planned so far, what you have left to do, and what is making you swear and throw things the most. We'll figure out what your priorities are and what you should stop worrying about and throw directly into the fuck-it bucket!
I make a written plan customized just for you and the kind of wedding you're having. It'll have a checklist of what you still need to do, my best tips for doing those things, and a timeline to tell you when you should get them done. Plus money-saving advice and all the templates you'll need to stay organized. It's a plan for wedding planning. Like if a magical elf dug through all the checklists and templates you can find on the internet and then merged them together into one that just fits you perfectly.
You get a full 30 days of unlimited email & phone calls to pick my brain about any of the questions or concerns that come up afterward. Yep, that's right, I'm not just going to shove a plan into your hands and then leave you hanging. I'm here to actually help you get it done.
And then you'll have 3 free months in my signature Choose Your Own Wedding subscription, which guides you through every facet of wedding planning with video tutorials, templates, and worksheets. You'll be gently nudged to check things off with weekly accountability emails. It also includes personal support from me through our monthly live calls and our private Facebook community. (And you can add extra months if you need 'em for as little as $29.)
All for just $249. No, that number is not missing a zero.