Planning a wedding can feel trivial in a world where there is so much hatred, violence, and injustice.
I know I struggle with the question of whether I'm doing enough work to make things better. I bet you are the kind of people who worry about these things too.
So when I decided to leave my former planning company behind and rebrand into Aisle Less Traveled, I decided to put my (and your) money where my mouth is.
» I'M COMMITTING TO DONATE 5% OF EVERY SALE TO AN ORGANIZATION WORKING TOWARDS SOCIAL JUSTICE, FULL EQUALITY FOR ALL PERSONS, PROTECTING THIS ONE PLANET WE HAVE, AND GENERALLY MAKING THE WORLD A BETTER PLACE.
Every calendar month, I'll select a different charity to give to, and together we will help fund the hard work that so many amazing people and organizations are doing.
» MEET THIS MONTH'S CHARITY: 5% OF SEPETEMBER 2017 SALES WILL GO TO HOUSTON FOOD BANK TO ASSIST WITH HURRICANE HARVEY RELIEF.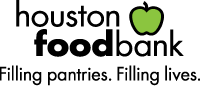 What does the Houston Food Bank do? I'll let them tell you:
"In fall 2008, the Houston Food Bank merged with End Hunger Network, a Houston-area food rescue organization, thus making more effective use of community resources by working together as one. 


In fiscal year 2016-2017, the Houston Food Bank distributed 83,000,000 nutritious meals.

The vision for the future is to expand service to the community to 100,000,000 nutritious meals by 2018.

Every dollar donated to the Houston Food Bank provides the equivalent of three meals for an individual."
Houston Food Bank has a 4-star rating and scores a perfect 100 (out of 100) on Charity Navigator, who reports they spend 96.2% of all funds on programming.
Want to give them some additional assistance with hurricane relief? You can donate right here.