So you've found your person and you got engaged and everything is amazing!
Except that now you have to actually plan a wedding.
Tell me if this is you:
You started planning on your own because how hard could it be?
You've lost countless hours scouring the internet trying to figure out how this whole wedding planning thing works.
You've tried to narrow a vision down on Pinterest, but there were eleventy-million good ideas so now you have 7 different perfect weddings planned – but you're not sure any of them are actually what you and your partner want.
You've turned to the blogs for inspiration, only to find a sea of cookie-cutter weddings, a bride-centric narrative, and not a single couple who looks like the two of you.
Unsolicited opinions are flying at you from all directions, and people keep saying things like "You have to _______" and "But that's the way weddings are done!"
In short, you've discovered the complete fuckery that is wedding planning and eloping is starting to look really damn good.
News Flash: You Need A Wedding Planner!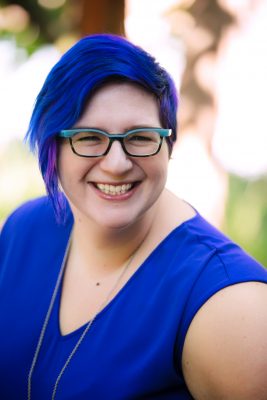 (And you need it to be someone who just gets you.)
Someone who won't shove you into a wedding-industry-shaped box. Someone who thinks your quirky couple things are rad and who celebrates your love equally and who will question the patriarchy along the way with you.
Oh yeah, and someone who maybe has done this a few times before.
Hi, I'm Cindy, your queer feminist anti-status-quo wedding planner. I help independent, feminist, and LGBTQ+ couples like you plan meaningful weddings while maintaining sanity sticking to budgets. Together, we can plan the YOU-est wedding there ever could be – and we'll probably even have fun doing it.
Take a deep breath and let me fix this. It's what I do.
Let's start exactly where you are. Which one of these is how you feel right now?
We are freaking out because we don't know WTF we are doing and this is all completely overwhelming.
Ok, no problem! You need an...
We just wanna be engaged and live our lives and for someone else to handle all this wedding planning bullshit for us.
You got it! Let's talk...