So you've found your person and you got engaged and everything is amazing!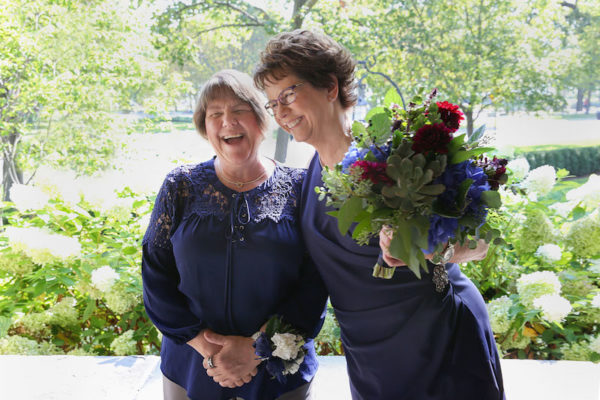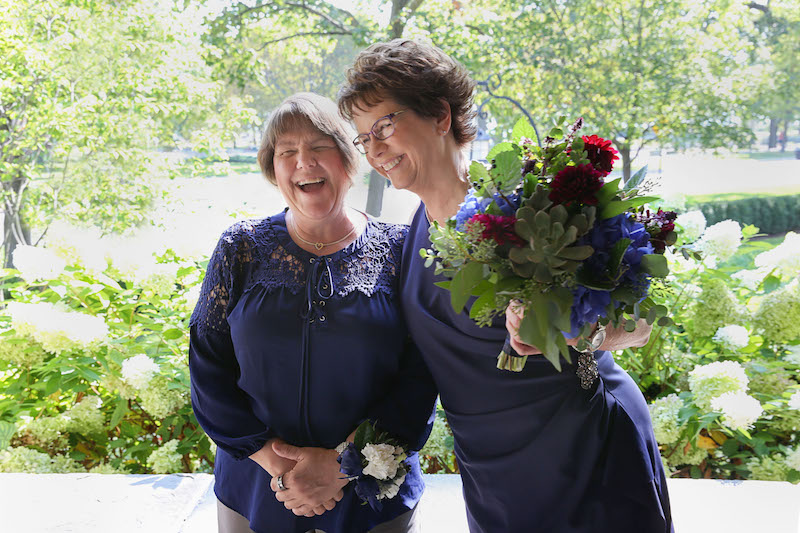 Except that now you have to actually plan a wedding. Tell me if this is you:
You started planning on your own because how hard could it be?
You've lost countless hours scouring the internet trying to figure out how this whole wedding planning thing works.
You've tried to narrow a vision down on Pinterest, but there were eleventy-million good ideas so now you have 7 different perfect weddings planned – but you're not sure any of them are actually what you and your partner want.
You've turned to the blogs for inspiration, only to find a sea of cookie-cutter weddings, a bride-centric narrative, and not a single couple who looks like the two of you.
Unsolicited opinions are flying at you from all directions, and people keep saying things like "You have to _______" and "But that's the way weddings are done!"
In short, you've discovered the complete f*ckery that is wedding planning and eloping is starting to look really damn good.  
You're overwhelmed and you need someone to take the load off so you can reclaim your time. Someone who won't shove you into a wedding-industry-shaped box. Someone who thinks your quirky couple things are rad and who celebrates your love equally (or maybe a little extra) and who will question the patriarchy along the way with you. Oh yeah, and someone who maybe has done this a few times before.
That's right: You need a wedding planner who gets you.
Hi, I'm Cindy, your queer feminist anti-status-quo wedding planner.
I help independent, feminist, and LGBTQ+ couples like you plan meaningful weddings without losing your sanity or blowing your budget. Together, we can plan the YOU-est wedding there ever could be – and we'll probably even have fun doing it.
I'm here to give the wedding industry the middle finger right along with you while we plan the wedding that you actually want. I offer a full range of wedding planning and coordination services to suit just about every budget.
And, though I'm based in St. Louis and Portland, Oregon, travel within the continental United States is included in every package – so we can plan together no matter where you – or your wedding – are.
Are you ready to ditch the stress and the judgment and the must-haves? Then let's meet for a virtual coffee and get to know each other. We'll be spending a lot of time together as we plan, so it's pretty important that we actually like each other! That's why every Aisle Less Traveled wedding starts with a conversation to see if we click.
I know you're busy and you're hanging out here when you could be halfway through another Buffy rewatch, so let me make this wedding decision easier for you. (It's what I do, after all.)
I might be the right wedding planner for you if...
You think everyone deserves love and the opportunity to marry the person they've found it with, no matter what their sexual orientation, race, gender identity, religion, ability, or body size is
You roll your eyes and groan when you see/hear wedding vendors referring to the bride all day long without ever mentioning the groom (or acknowledging that there might be two grooms, or none) because you know that's some patriarchal bullsh*t
Your wedding might be called offbeat because you're making choices that are right for you, even if that causes people to say things like, "if you don't do X, it's not a real wedding." (Newsflash: if two people get hitched, it's a real wedding!)
Or your is going to be pretty traditional – but you're carefully considering what to include and how to make it work for you
You want your wedding to put something good back into the world
Chances are, you've never planned a wedding before, and while you have some grand ideas, you could use some help figuring out how to make them happen. That's where I come in. I happen to be really good at planning big parties and at helping you sort out what's important to you – so that you can have the wedding you actually want.
Oh yeah, and I'm also great at reducing your wedding planning stress so you can chill the f*ck out!