About Cindy & Aisle Less Traveled
Hi! I'm Cindy, your queer, feminist, anti-status quo wedding planner!
I've been planning live events since 1995, when I got hooked on the behind-the-scenes work that happens in live theatre, especially stage management and costuming. As a theatrical stage manager, I honed my skills in working with many different personalities to create a fantastic experience, while managing every small detail without losing sight of the big picture. That's the A game I'm bringing to your wedding. (Read more about why stage managers make great wedding planners here.)
In 2010, I planned my own wedding, which confirmed my suspicion that stage management and wedding planning are basically the same job. I noticed that the wedding industry and cultural expectations were full of bride-centric, sexist, homophobic nonsense and catered pretty specifically to straight, white, thin, wealthy people. I decided to take a chance on wedding planning, and I knew right away that the place for me was advocating for all of you – folks who are marginalized by society and the wedding industry – to have the joyful, beautiful, offbeat, love fests you deserve!
I opened a business with my wife, also a stage manager and costumer, to do just that. At the end of 2016, we decided to end our marriage, part ways, and split up the business. I moved from Chicago back to my hometown of St. Louis to reboot my life and my business.
I decided to listen to the voice that had been nagging me for a while, telling me that somewhere in all the wedding frivolity, I needed to refocus on working with people who share my values; to do what I can to make the world a better place; and to truly celebrate love in all the unique ways it exists.
And that is how Aisle Less Traveled was born.
Wedding Planning Philosophy
My mission is to help independent, feminist, and LGBTQ+ people plan meaningful weddings without losing their sanity or blowing their budgets.
I believe that there are only two rules you need to follow in order to have a perfect wedding:
1) Pick the right person to marry (this is really important, so don't fuck it up!)
2) Abide by the requirements of any religious institution and/or legal jurisdiction you wish to recognize your marriage.
Everything else is just a party and you can party any way you damn well please!
I happen to be really good at party planning, especially for folks who want their weddings to truly reflect their personalities – whether that is super traditional, wildly offbeat, or somewhere in the middle.
So if you'd like to get hitched with a minimum of stress and a maximum of YOU – then I would be honored and delighted to help make that happen.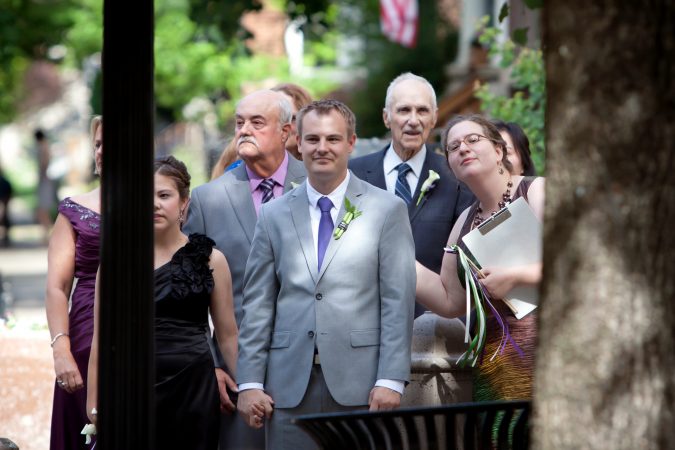 Some random facts about me:
(in no particular order)
I love musicals, and may spontaneously burst into song if you happen to utter any words that remind me of lyrics. 99% of the time it'll be Into the Woods.
Breakfast is my favorite meal, and I eat it every single day. It almost always includes avocados.
I am deathly afraid of alligators and I'm pretty sure this is why.
I am completely certain that I will one day need my appendix removed and I'm pretty sure this is why.
My favorite number is 37.
I once begged and pleaded my mom to buy me a Halloween Domino Rally set, only to beg and plead her even louder to return it the very next day because it gave me nightmares.
My taste in liquor can best be described as "enjoys licking the inside of a barrel."
I loathe rom-coms, and in fact, just about all comedy of every sort. If it's not bracingly smart and also kinda dark, it's just not my jam. Sorry, Parks & Rec fans.
I can sing the alphabet backwards.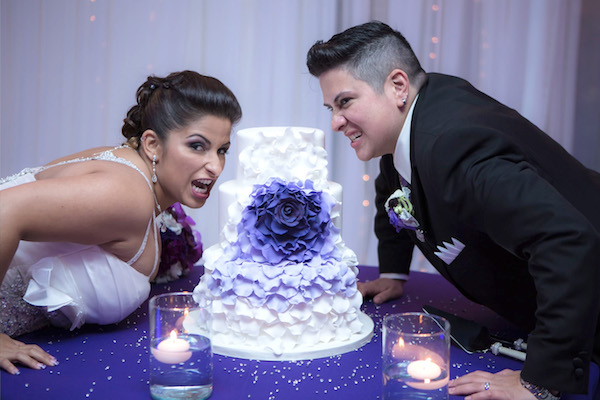 Nearly one hundred weddings in, I know that the best weddings are the ones where the people involved are true to themselves.
So let me tell you what I LOVE most about my job – PEOPLE LIKE YOU!
You are rejecting the wedding industry's oddly specific ideas about what – and who – makes a wedding.
You are refusing to let the wedding industry and cultural expectations dictate how you celebrate your love.
You are ignoring the side-eye you get for marrying someone of the same gender.
You are rejecting patriarchal marriage traditions and substituting your own egalitarian ideals.
You are using a robot WALL-E as a ring bearer.
You are having pizza delivery as your reception dinner.
You are choosing to have a wedding that celebrates the two of you in the most YOU ways possible – and that is what makes for a kickass wedding!
And behind every great wedding is a great wedding plan. That's where I come in. I'm here to be the biggest cheerleader for your love, whatever it looks like, and help you make the party that is YOUR wedding. And I am also here to give a middle-finger salute to anyone who thinks you can't do it your way.
So, what are you waiting for? Hit that orange button and let's get to planning!!
Not quite ready to click that button? Come on over to my free Facebook group and get to know me first.