We all know travel is expensive and planning out the logistics of getting your wedding planner there is something you probably don't even want to contemplate. 
So don't.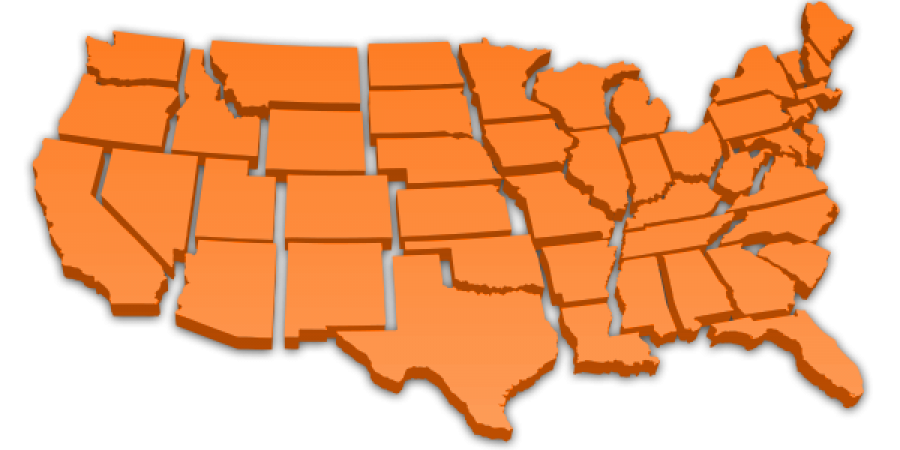 When you book a package that includes wedding coordination and your wedding is happening in any one of those orange states pictured, there are no travel fees. Period.
You don't have to think about my flights, hotel, car rental, or cab fare. I may ask you if you have a group rate at a hotel and that will be the full extent of any travel logistics you have to deal with on my behalf.
Special Travel Deals & Travel to Other Places
I like to go other places too, and I want to make it easy for you! 
Here are my current travel specials:
+$650 to go to the rest of North America: Alaska, Hawaii, Canada, Mexico, and the Caribbean
-$250 if your wedding is in a place I really want to go or I happen to be living in right now: Washington (state), Oregon, Missouri, Colorado, France, Croatia, Amsterdam
Beyond North America: Please contact me for a quote. We can talk about using your airline miles, putting me in an available guest room, carpooling, and other creative ways to mitigate travel costs.
The fine print (in regular size text): Free travel applies when you book wedding coordination, either alone or with a stage management or planning package, for weddings taking place within the 48 continental United States. If an assistant is needed, travel costs are included in that fee.
Travel specials above apply to any package that includes wedding coordination. I'd be thrilled to come to you in person for any of my other services, but travel costs are not included in my fee.