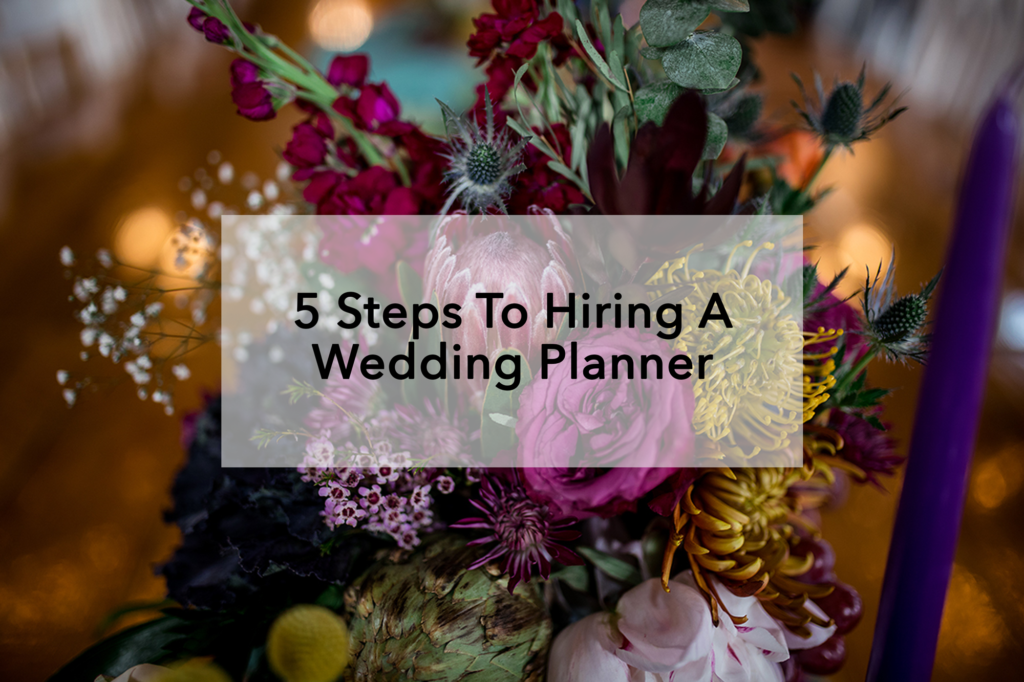 Here's what to expect as you interview, evaluate, and hire a wedding planner:
Narrow Down the Options

Identify your top 3-5 potential planners and contact them. (Need help figuring out where to look? Read this.)

Most will have an inquiry form on their website to gather the info they need in order to begin the process so it's very straightforward!
They should get back to you quickly to let you know if they're available and what the next steps in their process are.

Meet With Your Top Choices

Once they've confirmed availability to take you on as a client and provided any additional information you requested, they will typically offer a free consultation (by phone, video call, or in-person) to meet with you and talk about your wedding.

This meeting is your chance to decide if you like them enough to spend the next year or two planning together and to get all your questions answered.

Get a Proposal of Services and Pricing

After you meet, you'll want to get all the details on the planner's packages. Many planners create custom proposals for each client since no two weddings or sets of wedding planning needs are exactly alike; others have set prices for each service.

Make sure you read the fine print of what's included, find out when payments are due and what forms of payment are accepted, and ask any additional questions that come up as you review the details.

Evaluate Planners and Make a Decision

If you haven't already done so, now is the time you'll want to read up on the planners you are considering. You can check their reviews on sites like Google, Yelp, and Facebook as well as on wedding-specific blogs like The Knot and Wedding Wire.

You'll also want to consider whether their proposals include the services you need and if they fit into your wedding budget.

Lastly, consider your interactions with them so far: Do you feel comfortable spending time and talking with them about yourselves and your relationship? Are they responsive to your emails/phone calls? Have they answered all of your questions thoroughly? Do you get a good vibe about working with them?

Once you have your top contender, it's time to hire them.

Hiring Your Wedding Planner

Contact the planner you've selected and let them know you want to book. They will likely be just as excited as you are!

Your planner will direct you sign a contract and make your first payment. Many planners are handling this online now, through software created for contracts and payments – so you may be able to take care of this in just a few minutes from the comfort of home.

Please read your contract carefully! I cannot stress this enough. It's the legally binding part of all this and you want to understand exactly what's in it. It should include the services you are being provided (in detail), the planner's fee and payment schedule, and what happens if either of you need or want to cancel the contract or your wedding date changes. If there is anything at all that you don't understand or agree with, ask your planner to explain it to you.

It may include a lot of other things as well, so don't be surprised if it's on the longer side – it's in everyone's best interest to be really clear on the agreement and outlining things in detail gives you the full picture.

Once the business end of things is taken care of, your wedding planner will brief you on the next steps of the process so you can get started!