A. Since "affordable" means something different to everyone, you will first need to decide what you can budget for wedding planning.
Then do some research to find out what services might be best for you and how much planners in your area are charging for them. (Note that pricing varies widely based on location and experience, so do your due diligence on both fronts!)
There are two main types of wedding planning services: Wedding Planning (also known as "full-service") and Wedding Management (also known as "day-of-coordination", "month-of-coordination", or simply "coordination.")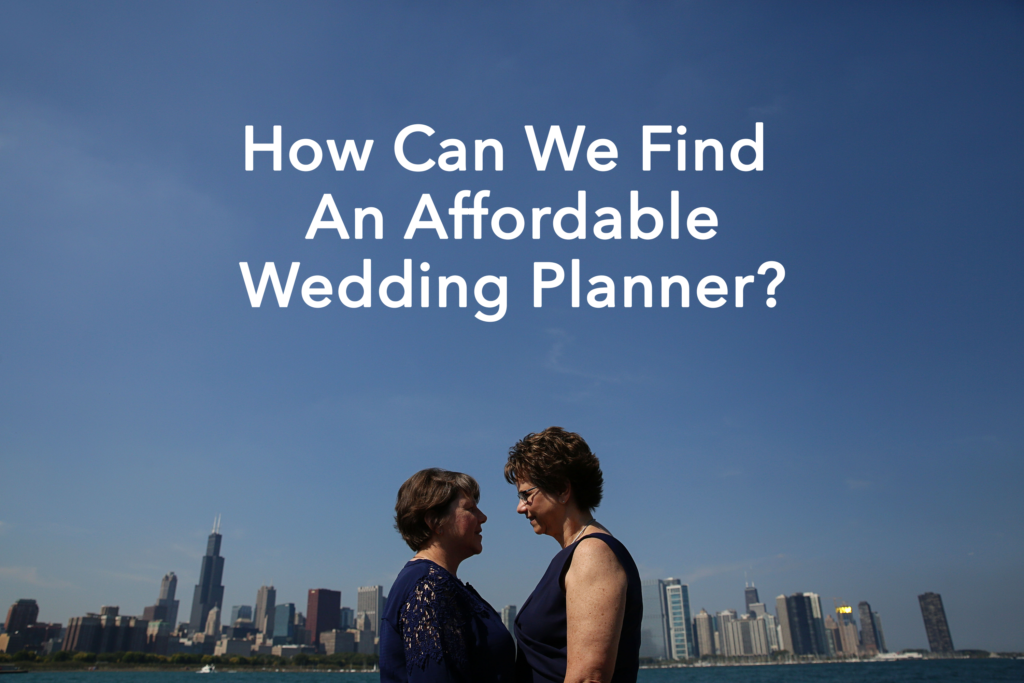 Wedding Planning & Design
Planning services typically start very shortly after you get engaged and your wedding planner will handle every detail of your wedding from start to finish, such as scouting venues; establishing the overall and detailed wedding budget; sourcing vendors; attending meetings, tastings, and fittings with you and potential or hired vendors/service providers; managing all the logistics and executing all the plans/overseeing vendors on your wedding day.
Some planners include event design as part of their packages, which means designing the overall look and feel of your wedding and then sourcing the vendors and/or decor/rental items needed to make it come to life. Other planners will assist you with hiring an event designer to create your wedding aesthetic.
Experienced professional wedding planners usually charge $8,000-$15,000 or more for full-service wedding planning and design.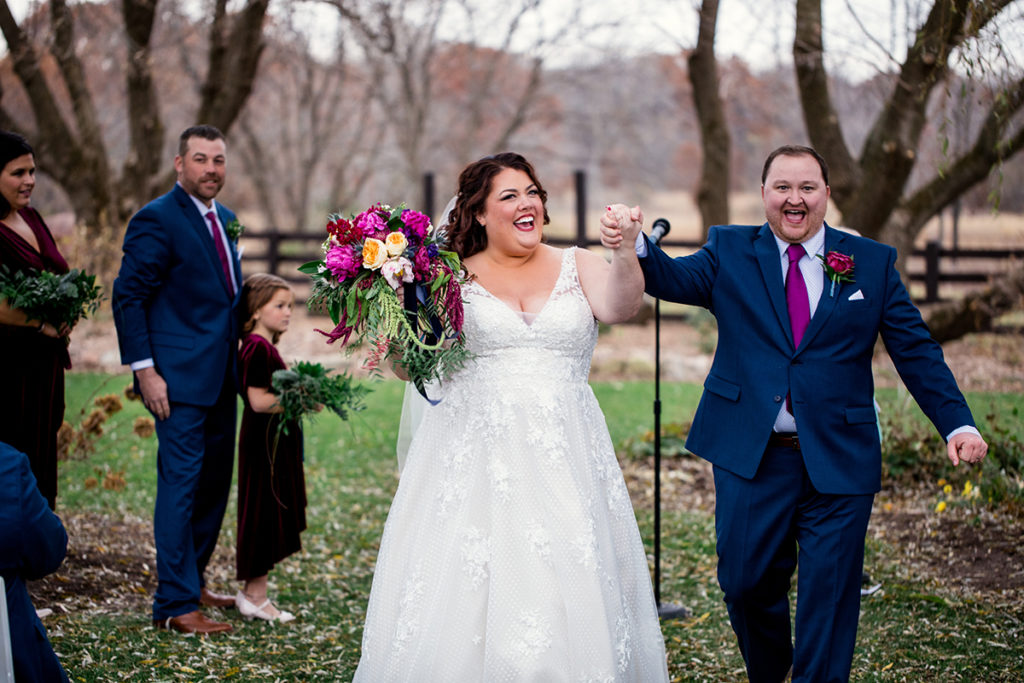 Wedding Management (aka "Day-of-Coordination")
Wedding Management services usually begin a month or more before your wedding (with many planners offering consultation via email and/or phone from the date you book with them) and this service is designed to wrap up your wedding plans and make sure everything is prepared and organized for your wedding day.
Your wedding planner will review the plans you've made, your venue and vendor contracts, and your timeline. They will be looking for any red flags and ways to make your wedding run more smoothly and be a better experience. A wedding manager will make a detailed timeline for the day, which is then distributed to your vendors, along with other important information.
They will also check in with each of your vendors and venues to ensure that everyone is on the same page about all of the plans, review all of the details, ensure final payments are made (or make a list of payments due on the wedding day), and generally make sure everyone knows what you've planned and is ready to make it happen.
They will manage your rehearsal as well as your wedding day, ensuring that things run smoothly, questions are answered, everyone knows where to go, cue the ceremony, keep the day on schedule (or adjust if it gets behind or ahead), and make sure that you, your guests, and your team of wedding pros have everything they need for a great wedding day.
Experienced professional wedding planners usually charge $2,500-$5,000 or more for wedding management.
Where to Find a Wedding Planner
Once you've decided which service best fits your needs and budget, you can look for a planner! (And if you couldn't figure out what service is best, that's ok too – a planner can help you decide what you need.)
The quickest way to start is with an internet search ("wedding planner" + "your wedding location" is a good start), though it may not be the best way. There are so many results that it can be a daunting task to sort through them all for what you need. If you can add an adjective or two that describes you or your wedding (i.e. "queer wedding planner" or "Jewish wedding planner"), you will get better results.
What I recommend instead is to check out the vendor directories on wedding blogs and websites that fit your vibe. A few I recommend for independent, feminist, and LGBTQ+ folks (my vibe!) are Catalyst Weddings, Offbeat Bride, EquallyWed, and A Practical Wedding. They are smaller niche blogs that provide more focused vendor lists.
There are also two big players which you've likely seen already – The Knot and Wedding Wire. You can search there too, but do be warned that there are so many listings that it can be quite overwhelming.
You can also ask friends/family who've recently gotten married or your venue or any vendors you've already hired for their recommendations.
Ok, now you know how to find a wedding planner, but what happens next? Check back here next week when I'll share the 5 Steps to Hiring a Wedding Planner!
---
p.s. If thousands of dollars is wayyyyy out of reach for you – as it is for LOTS of people – we have a solution for that! Consider joining our Choose Your Own Wedding planning membership, where you'll have access to a complete planning portal with all the resources, checklists, spreadsheets, and templates we use with our full-services clients AND access to our Discord community, where we personally answer all of your wedding planning questions. In short: it's everything you need to plan a fabulous wedding except the person to coordinate all the moving pieces on the actual day – although we'll help you sort that out, too. As of the time I wrote this post (December 2019), it's just $37/month.