Wikipedia defines wedding planner as "a professional who assists with the design, planning and management of a client's wedding."
If you believe Hollywood stereotypes, wedding planners mostly run around in really sexy business suits, dictating to the couple how things should and should not be done, ordering them to spend more money, berating their choices, and then breaking up their impending nuptials by falling in love with the groom.
As you might guess, I find both of these definitions lacking.
Wikipedia is on the right track, but there's an apostrophe in the wrong place – "client's" = one person, and last time I checked, it takes two to get married. This bride-centrism is a major problem with the wedding industry, both in fictional and real-life forms – everywhere you look, it is all about the BRIDE, and the groom just shows up. First of all – I think it's critical to work with BOTH people who are getting married, and secondly, I'm not cool with excluding same-sex couples from the equation. Are you?
On, then, to Hollywood! Well, there may be some planners out there who fit film and television portrayals and there are certainly many who will try to sell you on their ideas of what makes a wedding perfect (both in how it's done and in how much it costs), but I am not those people.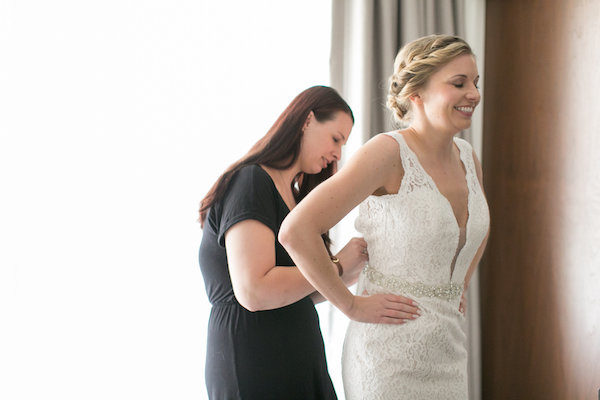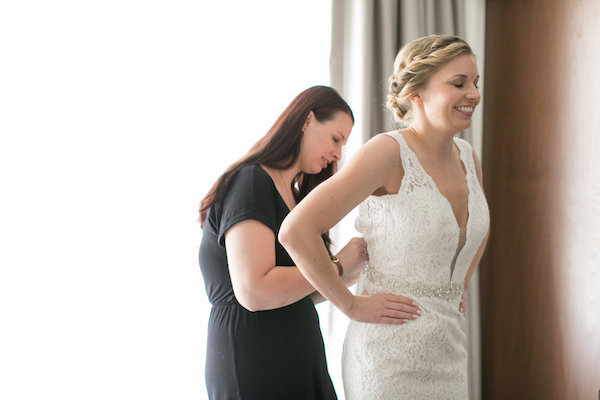 So, how do I define what a "wedding planner" is? My basic definition of the job is doing whatever needs to be done in order to make sure that:
your wedding happens the way you both want it to,
within the budget you've set for yourselves,
with a minimum of stress,
and a maximum of fun,
so that you can be fully present and enjoy your wedding day!
My goal is to take on as much of the wedding planning stuff that you don't want to do as you can afford to offload onto me.
Now, exactly what that means in a practical sense can vary quite a bit! Here are just a few of the tangible things that wedding planners actually do:
Help you develop your wedding aesthetic / theme / design
Work with you to identify your top priorities for the wedding
Develop a realistic budget based on those things
Customize a wedding planning timeline to your needs and help you check everything off the list
Research venues and vendor, gather proposals, and present you with top choices
Connect you with qualified, reputable vendors and walk you through the booking process
Advise you on how to get the most bang for your buck and save money on your wedding
Schedule and attend venue tours, catering tastings, and other vendor meetings
Create floor plans and advise on event flow
Coordinate your wedding (a service that really deserves its own blog post… but that's for another day) – which includes several meetings with you, finalizing details with all your vendors, creating a detailed timeline for the day, facilitating your rehearsal, and managing every little piece of the wedding puzzle throughout your big day
Make all the phone calls and send all the emails so that you don't have to
…and so many, many more things!
Some people are totally stoked to tackle that entire list themselves. (Though I will note that it's not physically possible to coordinate your own wedding.) Others folks just want to see the best options, say yes to the ones they love, and not stress about how all the little details get taken care of so they can just show up and get hitched while we magical vendor fairies do our work. Most people fall somewhere in the middle of that spectrum.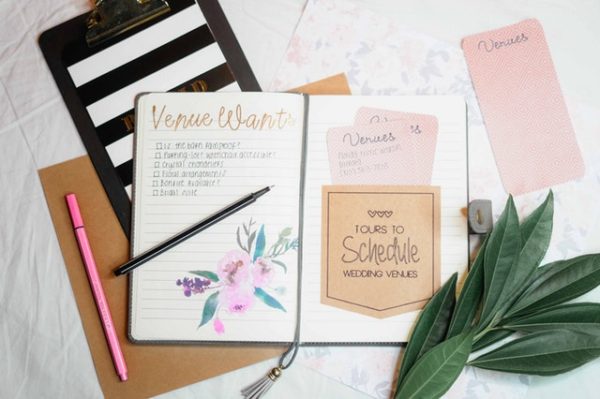 So… Do You Need a Wedding Planner?
No. Nobody needs a wedding planner. You can absolutely do all of these things yourself, but as with any other service, it might be better for your life to just pay someone who does it for a living. (You can learn how to change your oil or fix your iPhone or install a new faucet; but you may prefer to give your dollars to a mechanic, the Apple store, or a plumber who is trained to do the job, able to do it efficiently, and insured if something goes wrong. Oh yeah, you better believe wedding pros are insured!)
Here are some reasons that you might consider hiring a wedding planner:
You've never planned a big party before, and you have no idea where to start or how to do it
You know exactly what you want, but you can't seem to find the right wedding pros to make it happen
You want to spend your wedding day soaking in the love, not setting up centerpieces, making sure the DJ doesn't call your best person up for a toast while they're on a bathroom break, and running to the kitchen to let them know there's a broken glass on the dance floor
You need help figuring out how to get what you want without blowing your budget
You need someone experienced to talk through your wedding ideas with
You are too busy living your life to do all this planning (Did you know that most couples spend upwards of 500 hours planning their weddings? The average is 10 hours/week over 12+ months!)
You simply prefer not to do all the work that goes into a large-scale event!
I can't tell you if you need a wedding planner; only the two of you know whether you are confident planning on your own or if you want some expert help.
If it's the former, why not join my free Facebook group for inspiration, community, and advice from me and other wedding pros?
And if it's the latter, then you might want to learn about working with me.