A while back, I crunched the numbers about the cost of wedding planners, specifically around "wedding management" or "day-of-coordination" (a woefully misleading term that I won't expound on today) packages. That post summarized things like the cost of doing business, the cost of living, and how that results in the prices wedding planners charge.
Today, I want to tell you the other reason why hiring a wedding planner is so expensive.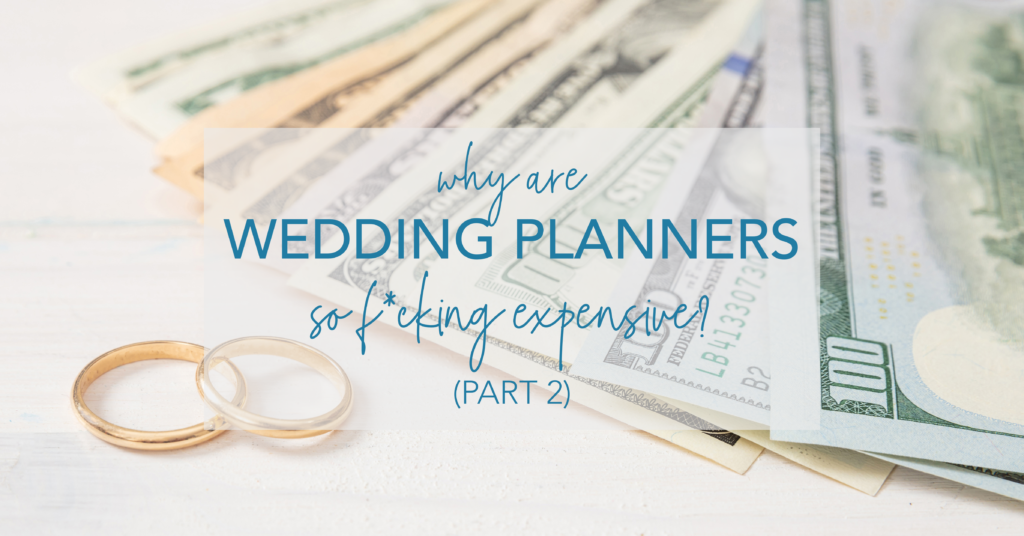 Let me start with a story that you might have heard before:
A giant ship engine failed. The ship's owners tried one expert after another, but none of them could figure out how to fix the engine.
Then they brought in an old man who had been fixing ships since he was a young boy. He carried a large bag of tools with him, and when he arrived, he immediately went to work. He inspected the engine very carefully, top to bottom.
Two of the ship's owners were there, watching this man, hoping he would know what to do. After looking things over, the old man reached into his bag and pulled out a small hammer. He gently tapped something. Instantly, the engine lurched into life. He carefully put his hammer away. The engine was fixed!
A week later, the owners received a bill from the old man for ten thousand dollars. "What?!" the owners exclaimed. "He hardly did anything!" So they wrote the old man a note saying, "Please send us an itemized bill."
The man sent a bill that read:
Tapping with a hammer………………….. $ 2.00
Knowing where to tap…………………….. $ 9,998.00
Conclusion? Effort is worth charging for, absolutely, but knowing what to do and how to do it is where the real value lies.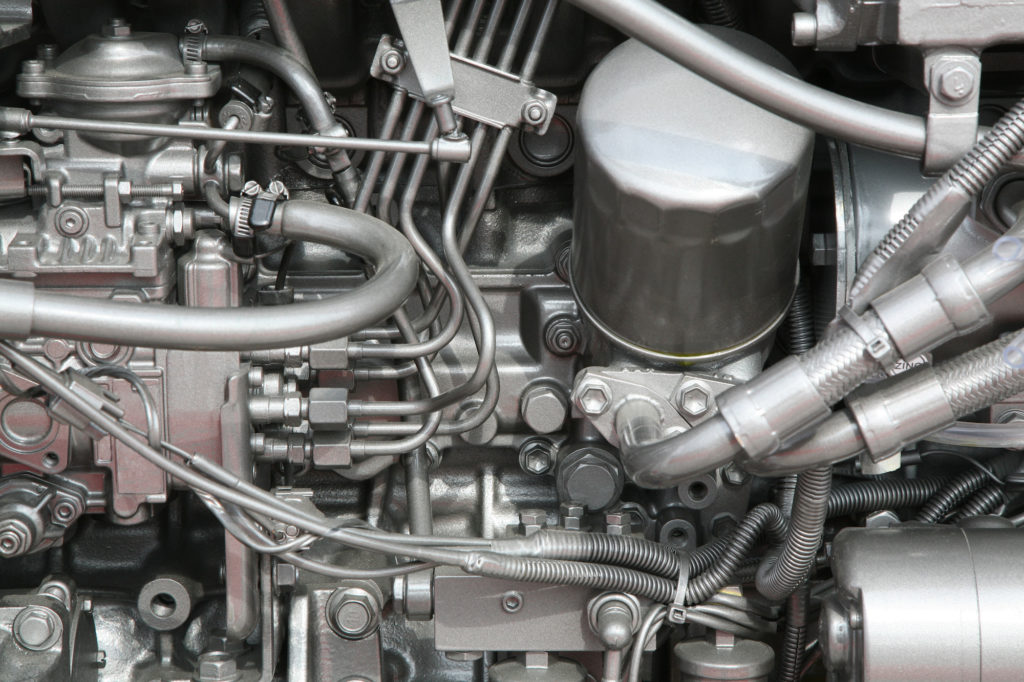 Now, let's apply this concept to wedding planning.
You – an engaged person who has probably never planned a wedding before and likely never planned a large party of any kind – can probably create a budget, make inquiries, tour venues, come up with a color palette, choose vendors, review proposals, read contracts, and plan logistics.
Doing all of that will cost you somewhere in the neighborhood of 500-600 hours. I don't know if you know this, but with a standard 40-hour work week, there are 2080 work hours in a year (2000 if you assume two weeks of vacation.) That means planning your wedding takes the equivalent of 25% of your annual work time.
Let's say you're planning a wedding in Seattle, where we work. The annual mean wage in our metro area according to the Bureau of Labor Statistics is $76,170. Assuming your annual salary is around that, the value of your time to plan your wedding is just over $19k.
So, you lose a fuck ton of your time and here's the kicker: you're probably not going to do all that good of a job at it because you don't have the experience!
Sure, you can put numbers in a spreadsheet, even in a really nice template you found on the internet, but do you know how much catering or a DJ or a photographer usually costs? Probably not.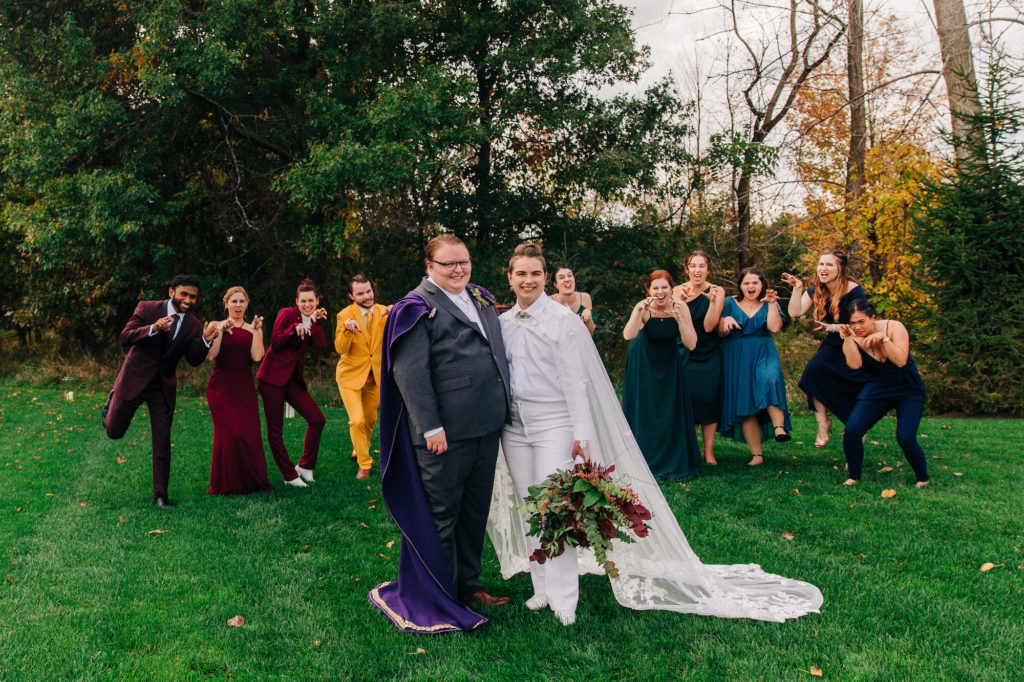 You can spend a few weekends touring wedding venues, but do you know what to look for in their spaces and ask about in their policies to ensure all your needs will be met and you won't be hit with surprise fees later on?
Yeah, of course you can email or call prospective venues and vendors! But can you vet them to make sure they are qualified professionals who will show up and do a great job? (Just take a look through any wedding Facebook group and you'll see how many couples are being scammed by shady amateurs out there and how many others have cakes or floral arrangements that look nothing like what they asked for and were promised!)
You know what colors you like, but can you envision all the small details that turn a vague vibe and some colors into a cohesive design that feels magical to you and your guests?
You can read proposals and contracts, but will you know if what's included is standard? If the prices are high, average, or too good to be true? If there are red flags in the contracts that might make you regret signing them later on?
And ok, I bet that you can figure out what time things should happen and generally who's handling which pieces of your wedding puzzle on the day, but do you actually know how long, on average, it takes to do family photos or hair and makeup or what the best schedule is for guest shuttles so you aren't overpaying? Do you know all the things you might not realize you need to plan time for? Do you know which spaces are likely to become bottlenecks that you can avoid with the right floor plan? Are you willing and able to be available for non-stop questions in person and on the phone from vendors and guests throughout your wedding day?
Lastly, there are some things that you simply cannot do because you don't have a clone of yourself. You can't set out place cards while you're getting your hair and makeup done. You can't quietly usher a late guest into the ceremony while you're at the front exchanging vows. You can't reset the room for the reception while you're taking family photos or enjoying your cocktail hour. That's why I firmly believe that every couple needs a Wedding Manager, at the very least. You can be willing to invest the time and the hassle into planning, but you very literally can't be in two places at once. Hire someone to be there for you so that you can enjoy your day! (And here's why that costs so much, too.)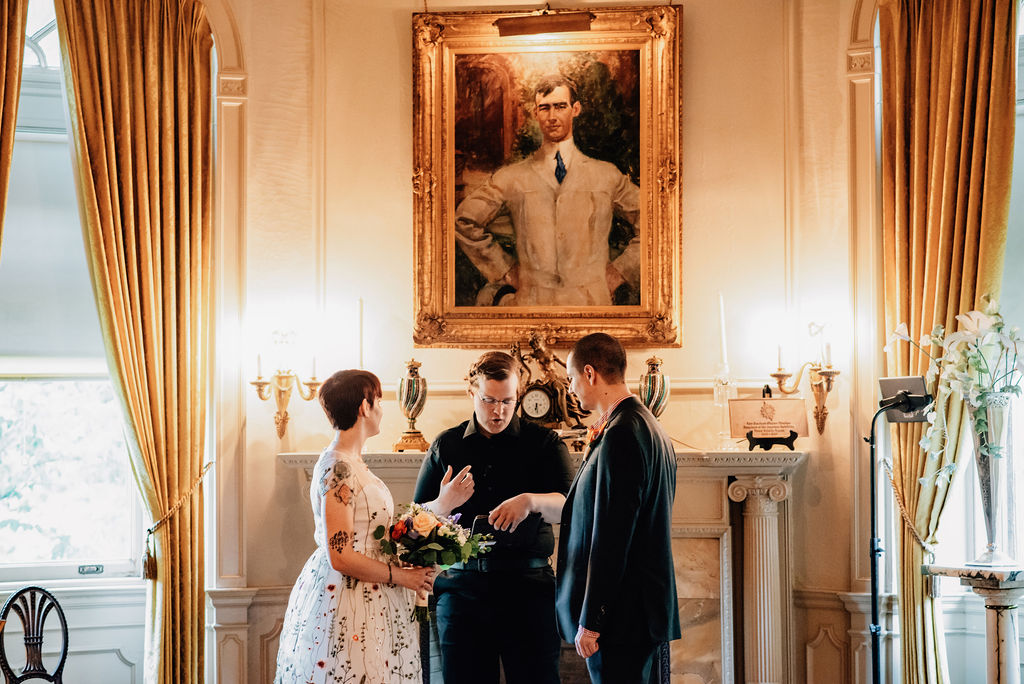 Why You Should Hire a Wedding Planner
The thing is, we wedding planners know all of these things, and more! We've done this hundreds of times. We already know who the best vendors are in our local markets and how much they charge. We know what to ask and how to evaluate pros we haven't worked with before. We know the one critical question to ask a venue that can make or break your budget. We know what should be in a proposal from every kind of vendor and whether it's a good value. Sometimes more importantly, we know what you don't need that other vendors might try to upsell you on!
Those of us who offer event design usually have artistic backgrounds and a good handle on color theory. We apply our skills to make your wedding feel the way you want it to feel by adding the right colors and decor pieces and lighting. Inside of our brains live the contents of local rental catalogs and past experiences with lighting and draping and decor vendors that we can pull from, in an instant, to be able to say to you, "I know exactly who to call for this."
All of that knowledge saves you countless hours of searching online, reading reviews, making inquiries, and reviewing proposals!
We know from experience at all of those weddings how long it actually takes to corral your extended family for a photo or sign the marriage license or pile the wedding party into a shuttle or any of the other things you have planned. We know how to pivot on a dime and rearrange your whole day if there's an unexpected storm or a vendor gets sick or your parents are running late or whatever else may go awry, and trust me – there is always something. In over a decade of planning weddings, I have never witnessed a single one where everything went exactly as planned.
And because we have this wealth of knowledge and experience, we can get your whole wedding planned in less than half of the time it would take you. We should be charging at least that 25% of the average annual salary – $19k – (arguably more) because that is what our expertise plus our actual labor are worth! But most of us aren't charging nearly that much because we truly love what we do and we want to be able to help more couples. And, because we can do it faster and better and we often have staff helping us, we and our teams can plan more than four weddings in a year, too.
So. Yes. We are expensive. You are paying for our time, but more than that, you are paying for expertise that you don't have and you are paying to get your own time back and you are paying for a way less stressful experience than doing it yourselves and a whole lot more peace of mind.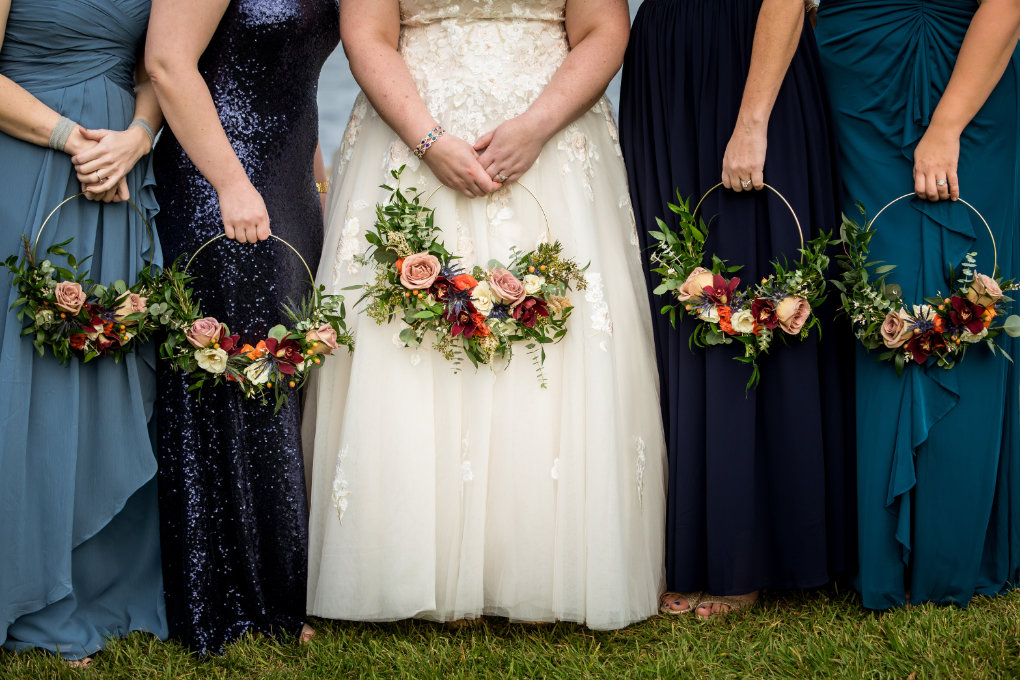 Learn more about wedding planning at Aisle Less Traveled
Here's where you can learn more about our full planning & event design services – including our pricing, which is less than $19k. =)
And if you're confident in doing the planning but you want someone experienced to roll with the punches on your wedding day, you can find wedding management (aka "day-of-coordination) info here.
And if both of those are way out of your budget, I still want to help you! For you, I have something that nobody else is really offering: a virtual wedding planning membership Alt+Ctrl+Wed™ to walk you through everything you need to know to plan an amazing celebration.