Well, y'all, it really has been a year, hasn't it? When I wrapped up last year (and my first decade of weddings), I was heading into 2020 with about a dozen weddings on the books and as many trips to go along with them. January was fabulous! I had consultations with amazing couples across the country and I headed to Boston for a few days to meet with prospective vendors and a catering tasting with Anne & Andrew.
In February, I got to pop down to Portland for Hazel & Jeremy's Leap Day wedding at Union/Pine, which was full of goth details, air plants, delicious vegan catering, and a whole lot of love. Little did I know that it would be the last full-size wedding I would do this year.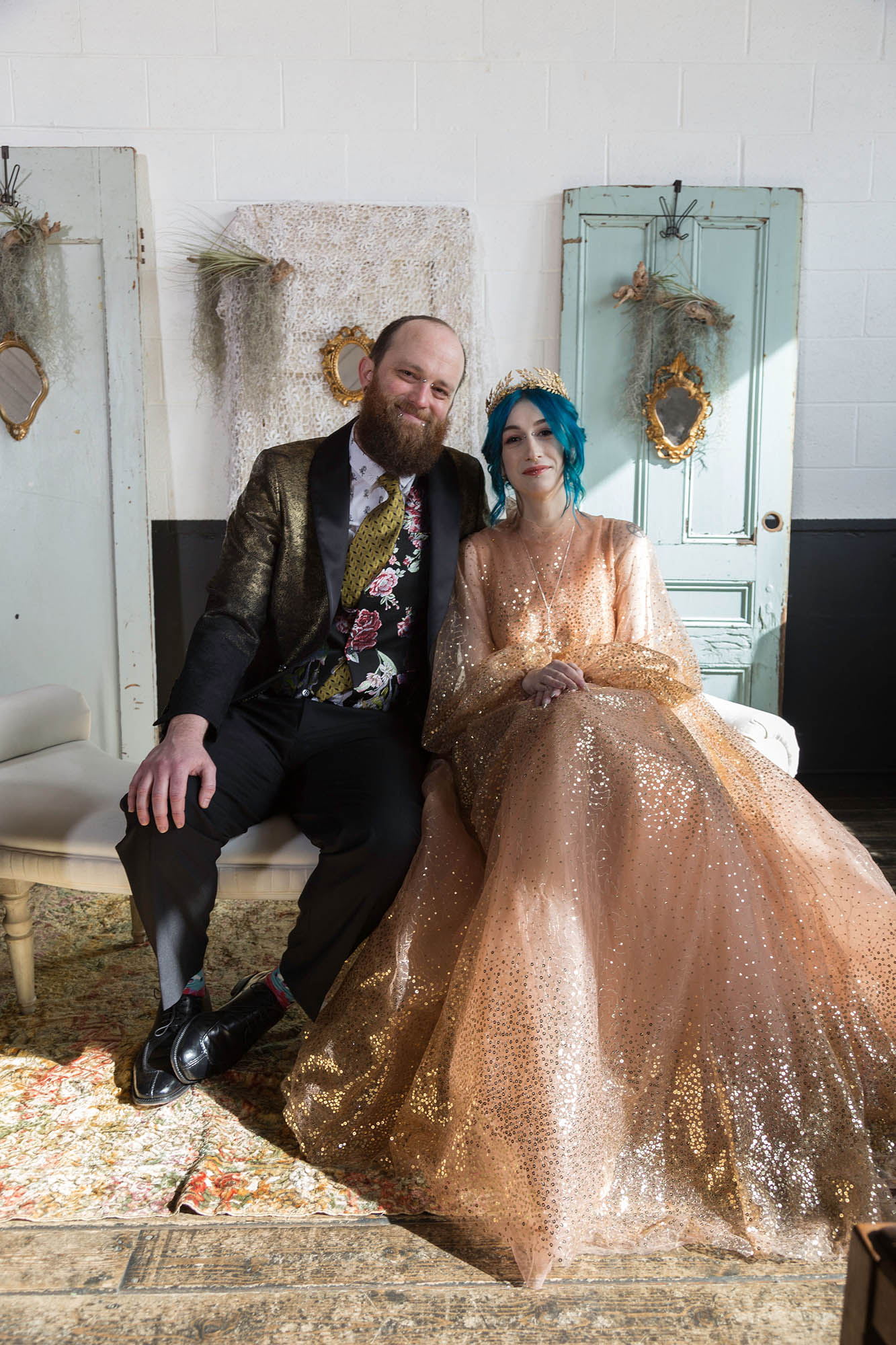 On March 4th, business leaders around Seattle, including my partner's company, sent everyone who could work remotely home to do just that. I pulled out my sewing stash and whipped us up a supply of face masks. I made more and sent them to friends. I crossed my fingers that it would be over soon. My tentative spring break travel plans became staycation plans.
COVID Hits the Wedding Industry
Within a few weeks, it was clear that all those weddings I had lined up – and the travel to go with them – were not going to be able to happen as planned. And so, my job turned from planning weddings to postponing weddings. Juggling vendor calendars, reading and re-reading contracts, and handling all of the logistics of a date change for my full-service clients. My wedding management couples got extra meetings and hand-holding through transferring dates themselves. I raised funds to help keep some of my fellow LGBTQ+ wedding pros in business when they'd lost half their income for the year in a matter of weeks. We all mourned the wedding visions and celebrations lost.
Here's the part where I tell y'all how fucking rad my clients are! Because I'll tell you what: I have heard so many horror stories from other wedding pros this year about couples going forward with weddings in defiance of local guidelines, suing over non-refundable deposits that were… not refunded, and prioritizing weddings over the lives and health of their vendors and guests.
But my clients? Every last one decided, without any pressure from me, that it was in the best interest of their guests, their vendor teams, public health, and their own well-being to change their plans. We talked through the options and made the decisions that worked best for them and their communities. These were hard conversations and even harder choices. And we got through them as a planning team – together.
Some of them got legally hitched in elopements or micro weddings this year and will celebrate with all of their guests sometime next year or in 2022 when it's safe to gather again. Some of them postponed the whole thing altogether. And one of them decided to ditch the big wedding and elope.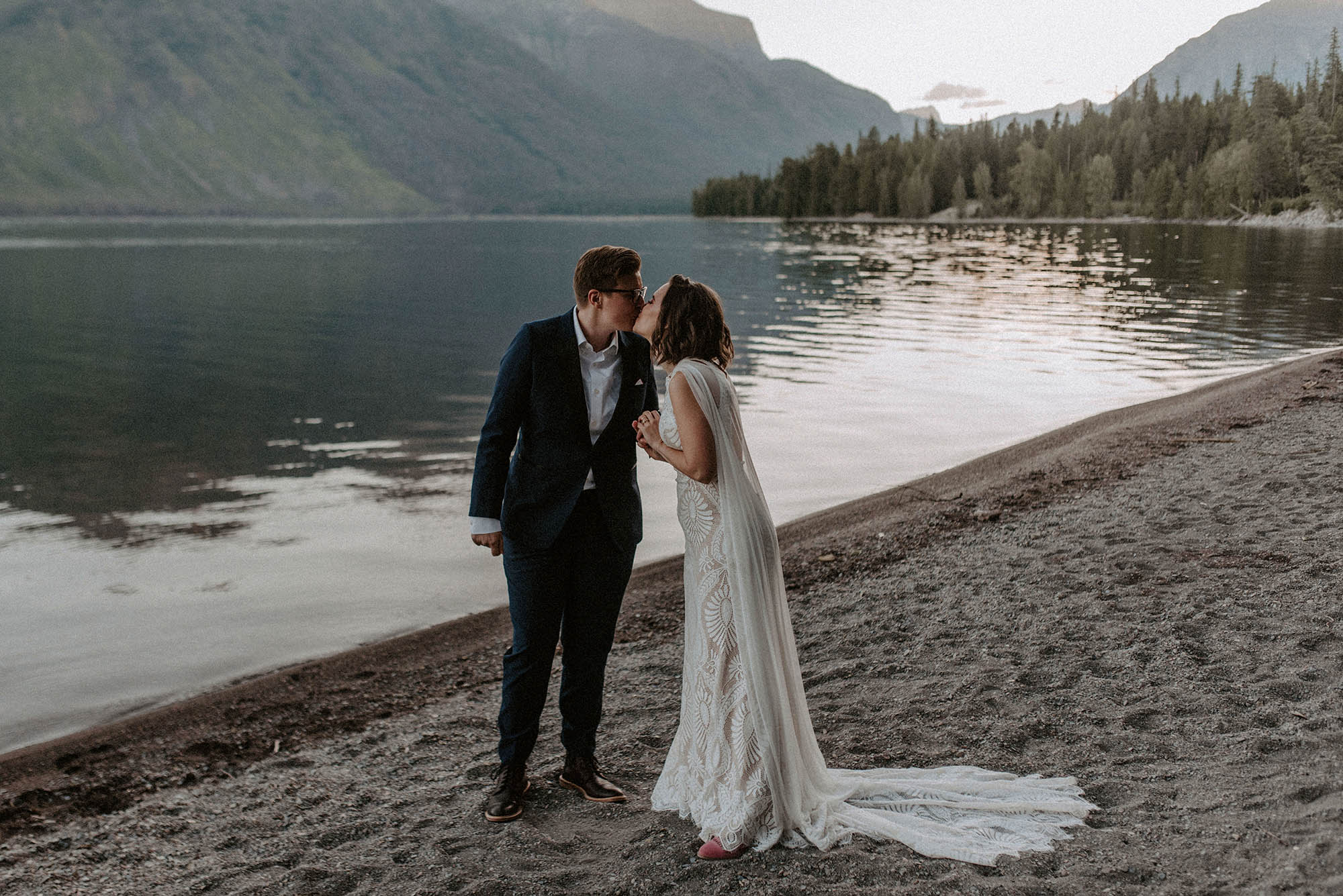 My 2020 Pivot: Becoming a Secular Wedding Officiant
That elopement allowed me to add something I've been wanting to do for a while: officiating! I've long had my minister credentials in case of emergency, but in July, Amanda and Christina took a chance on me. At sunrise on the shore of Lake McDonald, set against a backdrop of Glacier National Park's majestic peaks, I got to witness their commitment to one another and make it legal.
And y'all? I LOVED IT. I usually get to know my clients pretty well through the planning process, but when my job is to write about their relationship and their history and their future, I get to know them in a whole different way. It was such a pleasure to infuse their ceremony with their personalities and be so present during a time where I'm normally running around getting ready for what's next.
In September, Kelly and Cameron hired me to officiate their Kubota Garden wedding here in Seattle! And guess what? I loved it again!! We lucked out with a gorgeous, sunny day and I was able to incorporate a ceremony reading from Game of Thrones along with two traditions from their cultures: a Celtic handfasting rite and the Scottish ritual of sharing a celebratory drink from a goblet known as a Quaich. Figuring out how to manage it all safely during a global pandemic was a little tricky, but we sorted out officiating most of the wedding from a distance without a mask and then masking up for the parts where I needed to stand close to them.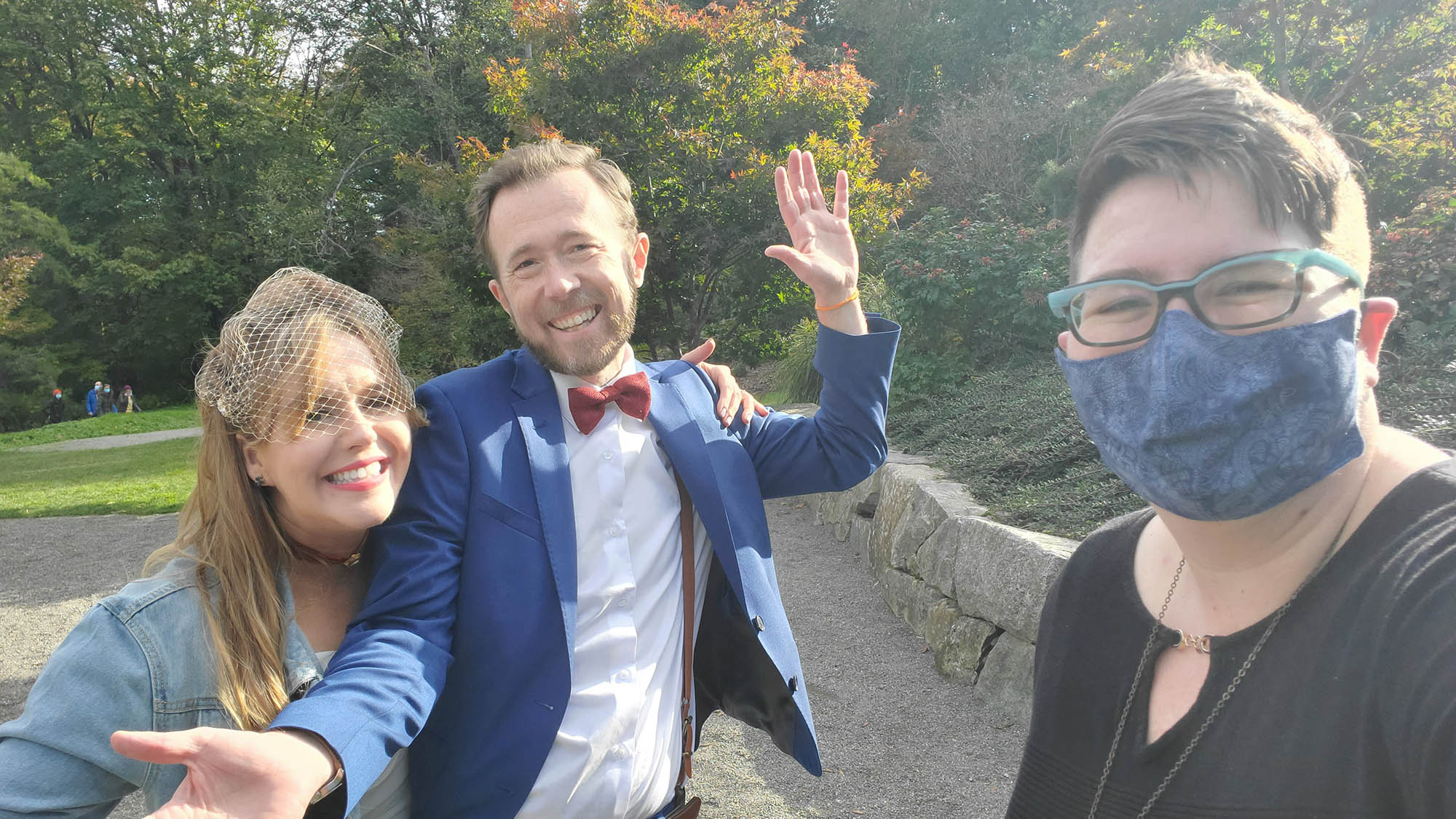 Looking Ahead: Goals, Plans, and Changes
Now that we've put this year behind us, it's time to think about what's next. The extra downtime I got this year has cemented my decision last year to limit the number of weddings I take each season. I love being able to commit fully to each of my couples and to find some work-life balance for myself. So I am going to stick to my goal of taking on no more than two weddings per month, no more than 20 weddings per year, and keeping a weekend off between weddings whenever possible. I'll also continue – as I have for many years – to limit my business to one wedding per weekend so that my attention is never split between clients the week of their wedding.
Because of the pandemic and my desire to spend more time in Seattle (and with my partner), as well as the difficulties of pricing travel accurately, I will also be ending the "travel included" policy I've had for many years. I'll still make it hassle-free, I'll travel as inexpensively as possible, and I won't mark up the cost – but I'm not gonna pretend anymore that I know what flights and hotels will cost a year or more in advance.
And, on a personal front, I hope to really settle into Seattle and find my people here. The pandemic has sure put a damper on that. This city is full of amazing wedding pros and gorgeous venues and I can't wait to get to know them and share them with my clients!
The 2021 Weddings I Can't Wait For
I don't know about you, but with vaccinations rolling out, I am ready to think about weddings actually happening again. So, because I didn't get to tell you about them this year, I'm going to share what's in store for Aisle Less Traveled in 2021!
In May, I'll be back in my hometown of St. Louis for Shelly & Tyler's wedding at Wild Carrot. They are planning a super fun, laid back party featuring breakfast for dinner, a cereal bar, and an assortment of marshmallow cereal treats for dessert. Plus, there will be board and lawn games to keep everybody occupied throughout the day.
I'll head to sunny L.A. for Kat & Cheryl's wedding. They picked the most gorgeous ceremony venue, Wayfarers Chapel, right on the coast. My jaw just about hit the floor when they told me they'd picked it. I mean, just peep their instagram:
Their reception will follow at the historic Shakespeare Club in downtown Pasadena. They are planning some delicious food (including a poke station and a wing bar) and have gorgeous flowers coming that I can't wait to share!
In June, I'm jetting off to Boston for Anne & Andrew's big day at the Oceanview of Nahant. Just like it sounds, it sits right on the water and if the weather allows, we'll get to have an outdoor ceremony on the beach. And then, after dining and dancing in front of floor to ceiling water views in the ballroom, we'll finish out the night back on the beach for firepits and s'mores.
Then I'm headed back to my other hometown, Chicago, for Carolyn & Ben's intimate wedding at the Dawes House. I won't spoil anything for their guests but I can tell you that a certain food truck that also has a storefront location will be catering a delectable meat-in-pastry meal.
I might as well stay for the summer because Ty & Tere's wedding is happening at the Lytle House in July and my favorite podcast co-host (and fellow whiskey lover), Amanda Summerlin, is going to be making all their photos! I sure love it when we get to work together.
In the fall, I'm back in the midwest with Amanda again – this time, to Michigan for Holly & Matt's wedding at the Cushing Field House, a light and airy rustic dream! After that, I'm popping back over to Chicago for Julia & Boone's wedding at a former girl scout camp, the Little House of Glencoe.
And then, just over two years after moving here, I'll wrap up my year with Maddy & Kevin's wedding at the Four Seasons – my first one actually in Seattle!
Let's all get our vaccines, wear our masks, and stay away from humans for just a little bit longer so we can have all the weddings and hugs and traveling again later this year!!