So, you just got engaged. You started trying to figure out how the fuck to plan a wedding and somewhere on the internet, you encountered your local wedding expo. Sounds great, right? A whole bunch of vendors all in one spot, free food & drinks, maybe even a fashion show or some prizes to help bring down the cost of your wedding! You could plan your whole wedding in a single day, it seems.
Hold up. Before you hit the convention center, here are five tips from a wedding planner to help you get the most out of a wedding expo!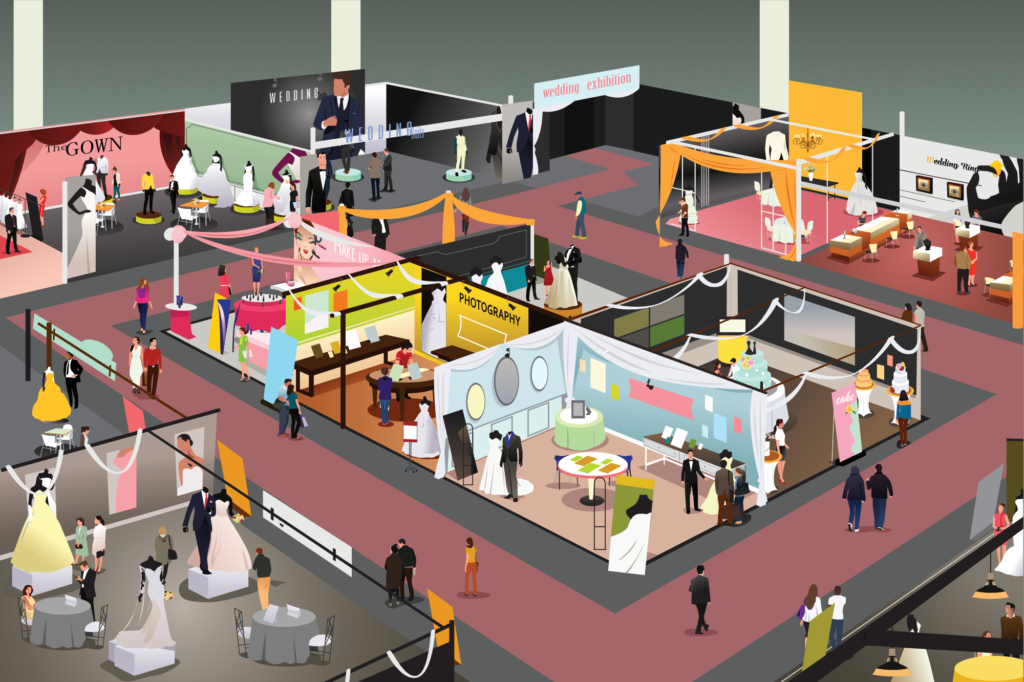 1. Make a Plan
Most wedding expos are similar to other types of conventions; there are a lot of vendor booths on the floor and you might not have the time or the energy to get to all of them. So you need to sit down together in advance of the wedding expo and decide what your purpose is for going.
Maybe you have done absolutely nothing yet and you want to get some big ideas or scope out venues. Or you've got a venue and a vendor or two nailed down but you still need to hire most of your creative team. Perhaps you are in search of LGBTQ-inclusive vendors or the perfect band or a florist who sources locally and sustainably. Maybe you just want to sample all the cakes, enjoy the music, and see what's in the swag bag.
All of these are legit! Figure out what applies to you and then make a plan. Here are some general suggestions:
Done nothing so far? Plan to wander by as many booths as your bodies can handle and only get up close when something catches your eye. Take a notebook or use your phone to jot down ideas that pique your interest or vendors who seem cool that you might want to follow up with later.
Hoping to find some of your vendors or vendors in a specific niche? Do some research before you go. Most wedding expos have a website where the vendors are listed. Some are nice enough to sort them into categories for you. Take a look through there and note any that might fit your needs. Hit up their websites and social media to see if you like their vibes and scope out their pricing if possible.
Then, make a short list of who you'd actually like to talk to. Download a map of the wedding expo in advance, if it's available, and note where their booths are located. Go to those vendors first and plan to spend a few minutes actually talking with them and learning more about their services.
But don't plan to have an entire consultation or get a quote on the spot – see #5 below for why. Instead, focus on answering the question: does this vendor belong on our short list? And then find out how you can go about scheduling a consultation or requesting a quote after the wedding expo is over.
Some may offer an incentive if you schedule a consultation or book with them on the spot – take advantage of that if you feel so inclined, but we don't recommend signing a contract without first vetting a vendor and reviewing the terms carefully. If you think you might be tempted by a discount, be sure you've read reviews and done your due diligence before the show.
Going just for fun? Great! You… actually don't really need a plan. Have fun!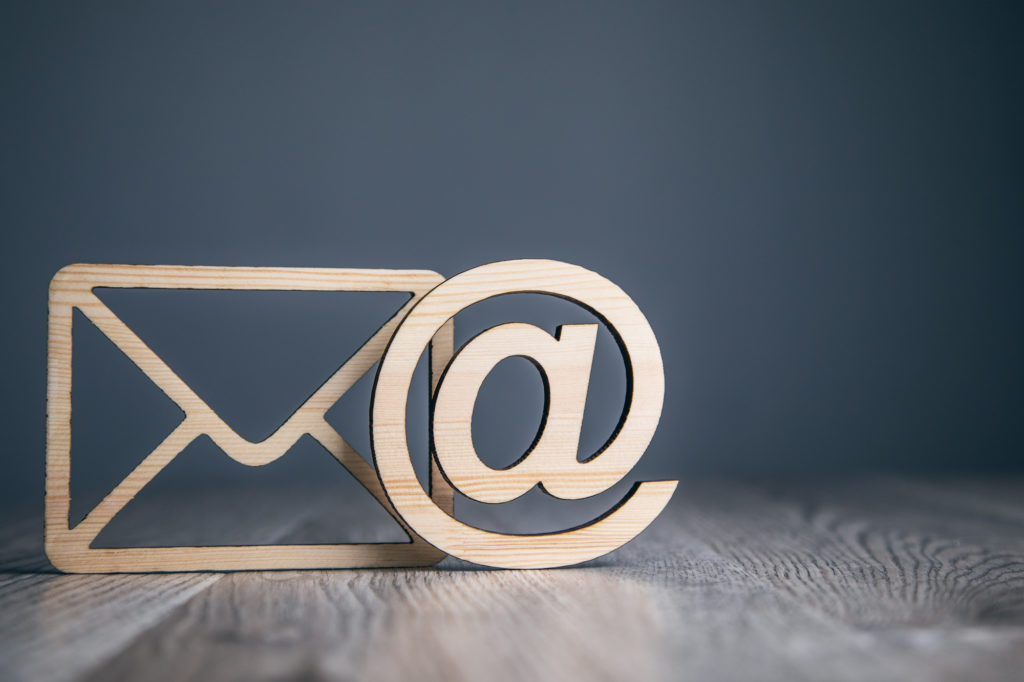 2. Get a Wedding Email Address
Whatever you do, DO NOT give your real email address to vendors at the wedding expo or use it to sign up for the show. Wedding expos sell those lists as part of the perks that vendors get for being in the show. The email address you give them will end up on many, many mailing lists after you attend.
Likewise, most vendors at a wedding expo know that you're going to be overwhelmed (see above) and you may not remember them afterwards – that's why they'll try to get your contact information on the spot. Now, if you're considering hiring them, great! They'll have a way to follow up with you so you can get more details or schedule a consultation. But if not, it's best to skip those sign up sheets even if there is some kind of giveaway unless you really, really, really want to win.
Sending everything wedding-related to an email you can forget about after the big day means you won't have to waste your precious time hitting the unsubscribe button a hundred times over after the wedding expo or after you're married. (As a bonus, having a wedding email address is a great way to keep all of your wedding details in one place that's accessible to both of you!)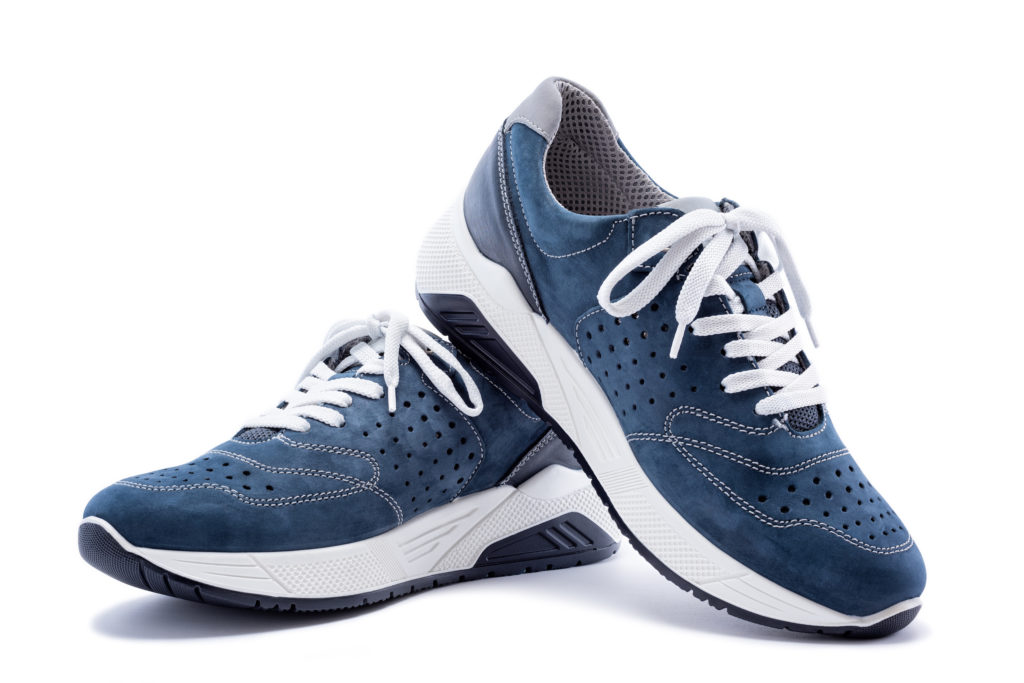 3. Wear Comfortable Shoes
Wedding expos are usually in large spaces, like convention centers, often with concrete floors which are really hard on our bodies. If you want to get to all of the vendor booths (or you just want to make sure you don't miss any of the snacks!), you're going to be putting in a lot of steps. Make sure your feet are prepared. This is not a day for the cute flats, dapper oxfords, or strappy sandals – it's a day for sneakers.
If you have mobility challenges, do some digging on the venue before you attend to make sure it's wheelchair accessible and/or has spots you can sit and rest as needed.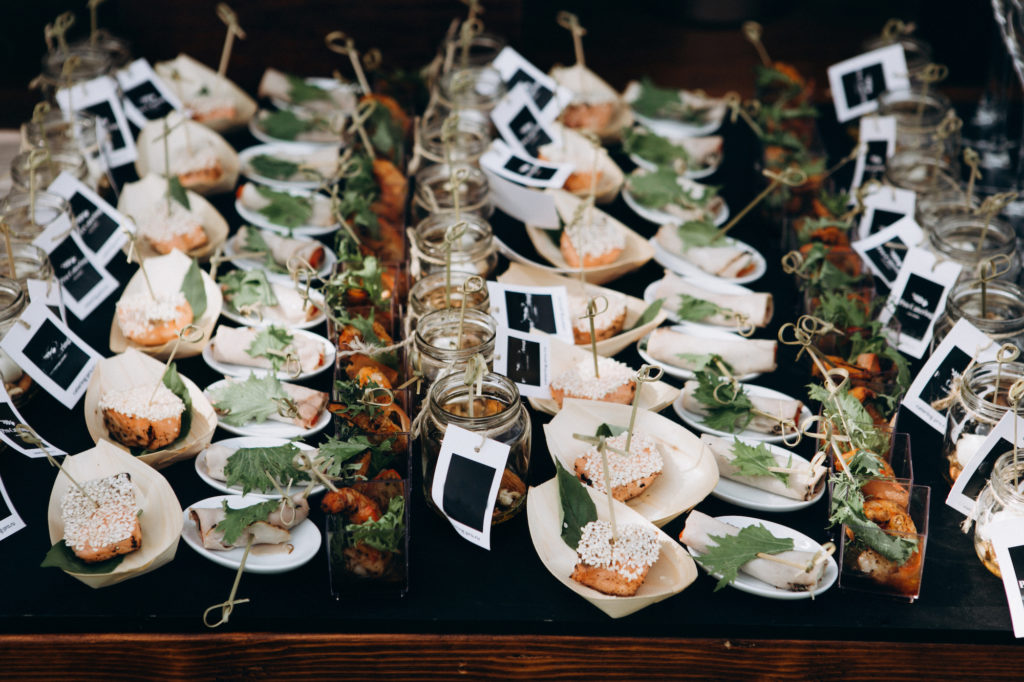 4. Go Early and Hungry
Hands down one of the best parts of both wedding expos and wedding planning is sampling food and drinks! Think of a wedding expo as a mini catering tasting. Most have multiple vendors offering small bites, desserts, and even cocktails. While we don't recommend going on a completely empty stomach (you need some energy to make your way to the food vendors!), don't eat a giant meal right before you go. Save room for trying a variety of foods as you meander through the wedding expo.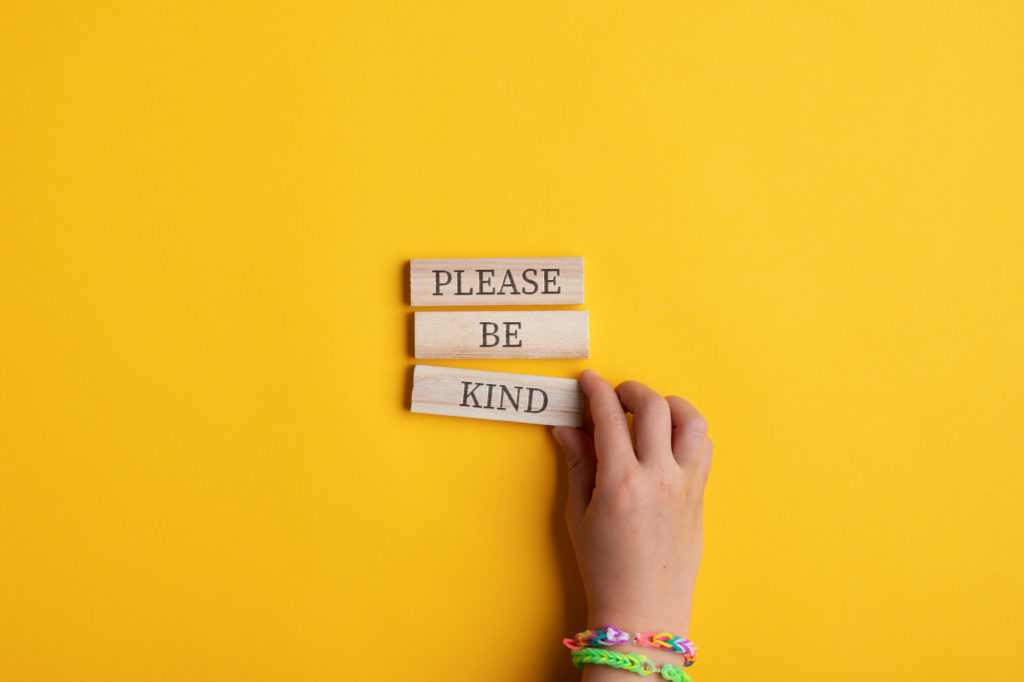 5. Be Kind to the Wedding Vendors
This is a tip that should last well beyond any wedding expo you attend. Please remember that all of us wedding vendors are human beings too, and that we really want you to have an amazing wedding!
Wedding expos are a long, hard day for wedding pros – most will spend several hours setting up their expo spaces before you arrive and then have to be 'on' for several hours meeting a high volume of strangers/potential clients. Some vendors are counting on a certain amount of weddings from each wedding expo to keep the bills paid and every single one is hoping to book at least enough clients to make back the (high) cost of exhibiting in the show, which includes entrance fees, physical items/decor to set up the booths, marketing brochures and price lists, staffing the booth, sample displays, etc. It's a long day with high stakes and hard costs attached.
So please, be nice to the folks behind the tables. If you're not interested, no big deal, but smile and say hello back instead of pretending you didn't see or hear the greeting. If there is a vendor you're interested in, take a few minutes to chat, but don't linger longer than needed and cause a line to form or block the booth so others can't see it as they pass by – remember, that vendor needs to meet with as many potential clients as possible in order to hit their sales goals for the wedding expo. Thank them for their time before you walk away.
And help us help you: if you think you might want to hire us, take the brochure, sign up for the email address (with your wedding email address), schedule the consultation, or otherwise let us know you are interested in working together. I promise that will make any vendor's day!
---